The recent update to FCP 10.5.1 is not currently reflected in the book, but there's nothing to worry about: recommended workflows have not changed.
10.5.1's new Share feature
An additional export method was added, YouTube & Facebook, which slightly rearranges the caption export options and creates a file suitable for direct upload to video sharing sites. My recommendations to use the Computer export option still work perfectly, however, and you can continue to use this workflow.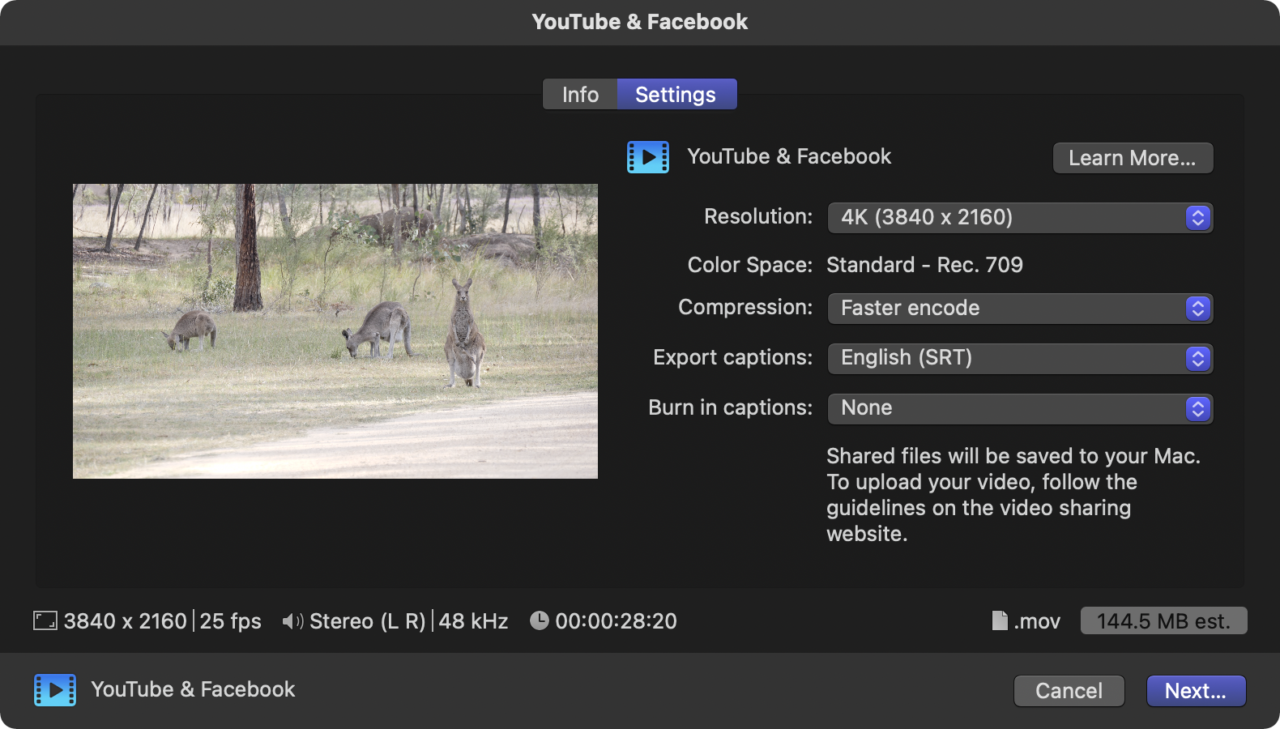 FCP 10.5.1 also removes an older option to upload directly to YouTube or Vimeo, likely because changes at the streaming sites made these features unreliable. I recommended against using these options in the Important Note on p697, and in the next update, I'll replace this with a description of the new export option.
Currently, all screenshots match macOS Catalina, not the latest macOS Big Sur.
The next edition of the book will accompany the next major feature update, and will also revise the screenshots for the latest macOS Big Sur operating system, which changed the appearance of menus and dialog boxes.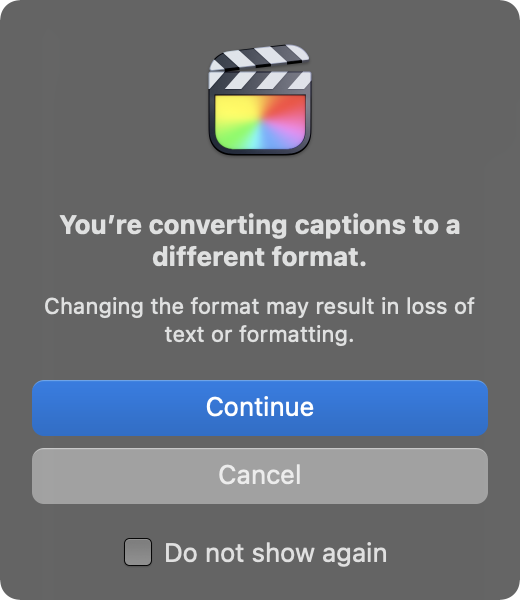 While these changes are only cosmetic, be aware that if you're running the very latest macOS — not always a wise choice in the first few months of an operating system's release, but unavoidable on a new M1 Mac — then some things might look a little different.